OUR COMPANY
A leading supplier
OUR COMPANY
SecMaker shows the way
Our company is the leading supplier in the Nordic region of certificate-based security solutions for companies, authorities and other organisations. We protect and safeguard information, systems and data traffic for more than 1.5 million satisfied users.
History
We've been developing software and services in the field of PKI and certificate management for 20 years now. The players in the industry who, from the very start, really understood what SecMaker was doing, still say that we are five years ahead of the game.
Values
We know our business, we own what we do, and we deliver on our promises. What we do helps tighten up IT security – guaranteed – for your company, your managers and all your employees. This is something we're really proud of. Our work is defined by three fundamental values: simplicity, openness and taking the long-term view.
Our values serve as a guiding light for all our employees and lay the foundations for how we develop our products, build working relationships around our solutions, and interact with our customers and partners.
With the power to make a difference
Identity theft and internet fraud are developing faster than any other form of crime, and now generate more money than the global drugs trade. Companies in particular are increasingly being subjected to virus attacks, data breaches, ID theft, stolen passwords and ransomware. In many cases, the consequences on the business can be catastrophic. However, it is possible to take some simple steps to raise the level of security – and we're happy to help you reduce the risks.
1996
The journey commences
NetMaker AB initiates development of Electronic Banking software in partnership with several Swedish banks. The first application in the world based on PKI and smartcards for secure transfers of payment files.
2001
SecMaker founded
We at NetMaker – as was – soon realised that the potential of PKI and smartcards stretched far beyond "simply" being the best option for secure payments. It was then that the company known as SecMaker today was founded.
2002
The Net iD Suite
The Net iD Suite starts to take shape. Our technological goals with the products took top priority and remain our focus at all times.
2003
Partnership begins
SecMaker enters into a unique working relationship with Citrix and becomes a global authentication partner. We also become the first software company to handle full PKI with smartcards over ICA protocol, which allows single sign-on login in Citrix.
2005
Net iD as e-identification
Telia launches a project centred on its e-identification service and expresses interest in buying a new PKI client. Net iD successfully navigates the "rite of passage" and an integrated Net iD solution soon replaces three different client software solutions.
2007
NetMaker becomes SecMaker
2007
SecMaker in Norway
Buypass becomes a key partner, delivering Net iD and handling smartcards and strong authentication for the Norwegian healthcare system.
2008
Net iD for SITHS
Net iD replaces the existing client software for SITHS, the digital security solution used in the Swedish healthcare industry. "Secure workflows" becomes a concept when local authorities, regions and private care providers notice how easy it is to use Net iD and smartcards.
2013
SecMaker in Finland
The first health region in Finland selects Net iD for secure login.
2014
Development continues
SecMaker embarks upon a 5-year technological development project: Net iD Software Suite, a complete set of products for total life cycle management of PKI and users on all platforms, for all carriers and all types of login needs.
2016
Net iD for EFOS
SecMaker wins the contract for EFOS – E-Identitet För Offentlig Sektor (E-identity for the public sector)
2019
SecMaker Oy
We establish a wholly owned subsidiary in Finland. SecMaker Oy opens its new office in Vantaa, just outside Helsinki.
2019
EFOS launched
EFOS is launched – the public sector's new shared solution for secure login and digital signature.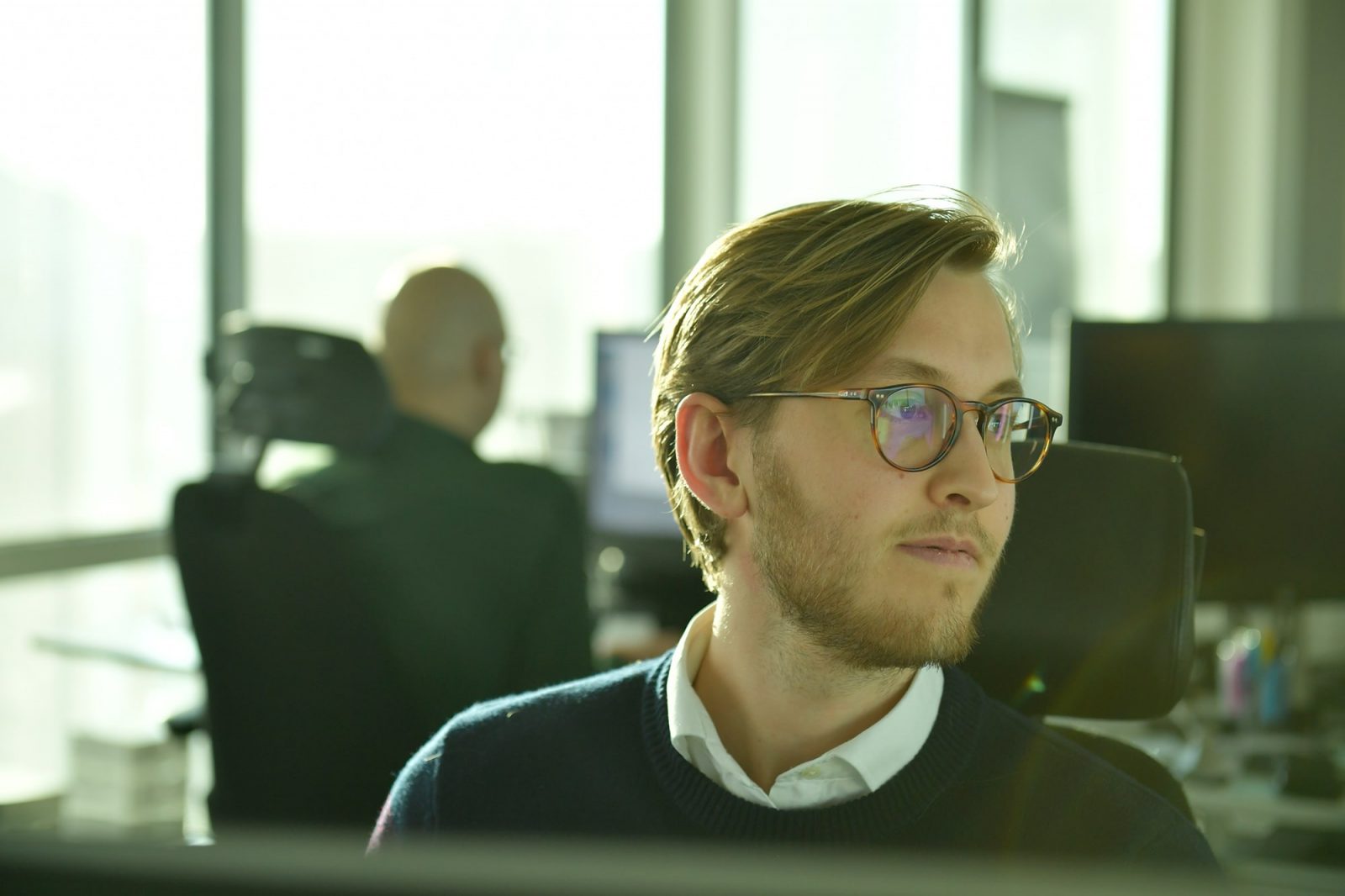 2019
New agreement with Telia
SecMaker and Telia enter into a new collaboration agreement and commence the next generation partnership for deliveries to the Swedish healthcare sector, Ericsson and completely new target groups.
Our partners
SecMaker has long been working with key players in the industry to ensure fast and simple integration with our customers' systems and applications. More details »
MANAGEMENT
We look after SecMaker
Niklas Anderson
Managing Director
Johanna Brumark
Head of Human Resources
Patrik Larsson
VP Sales and Marketing